Marriage is undoubted one of the beautiful events that can happen in your life. What happens next depends on the character of the couple. To make a marriage long-lasting, a couple needs to work effortlessly to enjoy it and not just sustain it. It involves compromise, sacrifice, compassion, love and a great sex life. But if you see the current trend, the rate of divorce is increasing along with one night stands and extra martial affairs. There is no point entering into marriage life and ruining two lives pointlessly. Therefore, you must dig deep and get aware of the reality before you can tie knots. Here are a few things you must consider before you can take the leap of faith.
Image Source - https://goo.gl/WFB4EK and kashmirobserver.in
Love takes Time - If you are in arranged marriage scenario, you must know that love takes time. Don't force it because love is supposed to happen naturally between two persons of opposite gender when you keep them in one room for a few weeks. In the meantime, do whatever you can to make your partner feel comfortable. Don't waste your time analysing the actions of the partner to come to weird conclusions. Just let it be and do your part.
Attraction is very Temporary - Just after getting married, you will feel the strong attraction towards your partner for a few months or years depending upon how long your partner can keep you in suspense and surprise you in bed and in life events. But the fact is attraction is very temporary and it is sure to go away and then love will set in. It is a critical time that can make your mind go astray because you can grow tired of your partner and your wicked mind may look for alternatives. This is the time for a test of your character.
Image Source - https://goo.gl/d9aCkW and bp.blogspot.com
Love won't last Forever - Just as everything, love to does not last forever. After a certain period of time, love will start eroding. It is very normal. You cannot expect the same passion and love from your partner as it was in the beginning. But it does not mean that you are having a bad marriage life. It means you need to grow up from your infatuation, obsession and illogical thinking and look to kindle love and passion after a certain period of time. They say that at times, you need to fall out of love to understand what love actually means. So be prepared to reach a stage when love vanishes and association remains. Believe that history repeats itself.?
Sometimes you need to pretend - In married life, you have to do a lot of things for your partner that you would not love to do in general. You have to pretend to make your partner happy. You have to be childish and do little things that matter the most to your partner. Sometimes, you have to show that you love your partner more than anything else. You have to keep your ego, personality, and pride aside. There will be arguments and quarrels but you have to be the one to break the barriers with your little acts of kindness and compromise. If you are ready to do it, go ahead.
Image Source - https://goo.gl/a5gdaw and www.weddingily.com
A Journey of Two and More - Marriage is pretty much a journey. If you love to live your life free and enjoy being alone, you should think twice before you tie knots because once you get married your self-freedom will vanish. However condescending it may sound like, it is the fact. Whatever you do, you need to think of your partner and your children and how to carry them along with you. Sometimes, you need to take the beating on behalf of them. You need to be mentally prepared for it and it will not happen overnight, you need to work on it at times. One thing you need to do is enjoy it all and not get frustrated. When you get children, your focus will shift from your partner to your children automatically. Before marriage, you would be living for yourself, after marriage, you would be living for you and your partners and after having children, you will live only for them. Make sure that you make some time for your partner as well at times. You need to create that space especially when your children are kids and not grown up.
Communication is the chemistry - People think that only love can hold a married life strong but the fact is, it is the lack of communication that breaks it. It is the communication that sets the path for a successful married life. The more you talk, the better the chemistry becomes. It is true in all relationship. Once you become friendly to your partner, your partner will let you know all his or her troubles, problems, share happiness, sorrows and the stronger your bonding becomes. It is very important in the early stages so that the future could be smooth and effortless. Once the bonding becomes strong, he or she will open up because every human being needs a friend to talk to. So, if you are an introvert type, you need to break the barrier beforehand.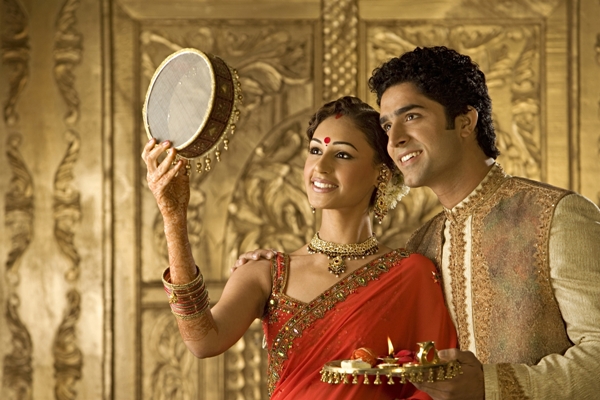 Image Source - https://goo.gl/4Al0wW and www.indiatimes.in
Kill your fairy Expectations - People generally expect a lot of things from their married life. But you would often find people complaining about being married and how miserable their lives have become. The only reason behind that is their expectation that they had before getting married. Do not carry a wish list, understand your partner and take decision cohesively. Don't keep anything in your mind or chest. Accept the fact that married life will not be as free spirited as your childhood and teenage life was. You need to settle in life and that is exactly why you are getting married. Married life is not the key to happiness. They will be a quarrel, ego problems, difference in opinion and frustration, disappointment but they will be an equal amount of happiness, pleasure, blissfulness. If you expect your marriage will take you to heaven, you need to rethink and come back to reality.
The views and opinions expressed in this article are those of the authors and do not necessarily reflect the official policy or position of Fagnum.com. The writers are solely responsible for any claims arising out of the contents of this article.